Welcoming New Development & Sales Executive
23rd April, 2018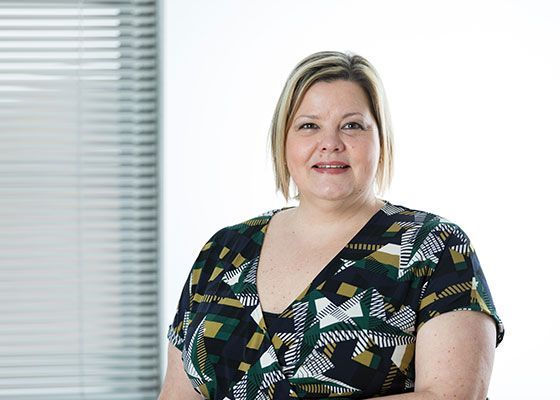 Julie Cherry joined Routen Chaplin in April as our new Development and Sales Executive. Having previously worked in other exciting insurance roles, Julie brings a wealth of experience and knowledge to Routen Chaplin.

What is your new role at Routen Chaplin?
My role is Development & Sales Executive.

What is a typical day in the life at Routen Chaplin?
To grow and develop the Routen Chaplin business & brand. I'm also building on existing client relationships and forming trust to give peace of mind knowing that we have all of their business needs covered.

Before working at Routen Chaplin, what was the most unusual or interesting job you have had?
I used to work for a large corporate insurance broker in London. I headed up a team as Client Manager for BBC TV Productions and other Film and TV Production Insurance.
I covered everything required for filming including camera equipment, errors & omissions, as well as covering the budgets for the productions which could be anything from £20,000 - £30,000,000 for time element cover and delays in filming.

Do you have any particular niche is any insurance specialism?
I specialise in Media, Film & Television Production, Financial Lines and Cyber Risks.
I am bringing my  experience of D&O and Cyber Data risks into my role to grow the business, and give clients that extra peace of mind.

How did you come to take the role at Routen Chaplin?
I wanted a new challenge. The opportunity to help develop and grow the Routen Chaplin brand is one that I felt passionate about.

How would you describe yourself as an individual?
I am a very driven person who likes to achieve good results and doesn't suffer fools gladly. However, I am fun-loving with a mischievous, sarcastic sense of humour. 

I like to give back to the community, and I sit on some local committee's and I help to organize local events to raise money for local charities.

Sum up your job in three words 
Exciting, Challenging and Rewarding.

The Routen Chaplin team wish Julie a very warm welcome and look forward to working with her.