Sarah Smith
Finance Manager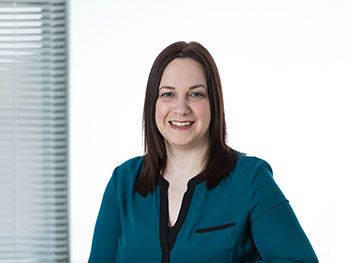 Sarah has been working in finance roles since 2003. During that time, sectors that Sarah has experience in include UK Retailers (Optical and Automotive markets) and Logistics (International Aerospace Supply Chain and Third-Party Logistics).
As her first role in insurance, Sarah is Finance Manager and this role presents a great opportunity to gain knowledge of the industry whilst bringing ideas and experiences from a variety of other sectors.
Sarah oversees the accounts team who manage the processes for collecting receipts from customers and making payments to insurer. Other duties include managing the cash flow and monitoring financial performance by producing monthly accounts and preparing budgets for the coming year. She most enjoys the variety of her role and the need to be adaptable.
In her spare time, Sarah likes to bake with her children with gingerbread shapes and cupcakes being a favourite at home as it doesn't matter how many sprinkles you throw on them!
Qualifications: CIMA
Contact details