Introducing Abigail, our Finance Assistant
30th May, 2019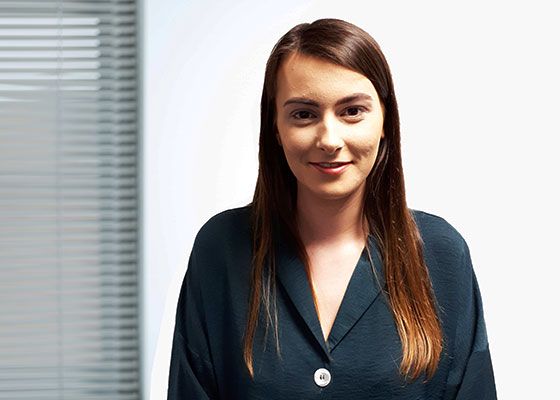 Since joining Routen Chaplin, Abigail has brought a wealth of enthusiasm and efficiencies to our team. We recently caught up with Abigail to explore Routen Chaplin's culture and the unique skills that Abigail brings to her role.
What first attracted you to Routen Chaplin as a company?

I was first attracted to Routen Chaplin as it is very different from my previous job. As I am still learning my role, I feel that change is good in order to challenge me and progress my skills in new areas that I perhaps wouldn't have had the opportunity to previously.
As Routen Chaplin's Finance Assistant, what does your role involve?

My role includes running and posting the cashbook on a daily basis to our Sage system. I also deal with payments coming in from clients via online banking, cheques or cash, which I allocate to the correct clients. I pay the cash and cheques into the bank on a daily basis so that our bank account always stays up to date. My main focus when I first joined was to work with Finance Manager Gemma to keep the insurer statements as up-to-date as possible and ensuring that these are always paid on time.
More recently, we have been running a number of new reports to help us with this and finding ways in which we can improve the way that we do daily tasks. I have recently taken on the responsibility of monitoring the clients who pay with finance, in which I have to contact clients if any issues arise, as well as making sure that the relevant handler is aware.
Since joining the team, what has been your biggest accomplishment?

My biggest accomplishment is probably getting on top of the insurer statements and debtors list as these are both very important.

What are the key skills that you bring to your role?

I think that I always have a positive mindset towards my work and always try to tackle any task that I am given with a can-do attitude. I will also be attending college from September, so I am excited to learn new methods and ideas that I can incorporate into my role.

What is the culture like at Routen Chaplin?

I think that the culture at Routen Chaplin is very welcoming. I know that I am able to approach any member of staff easily with any queries or issues that I may have and that they will always do their best to help with it.

What are you passionate about?

I am most passionate about helping people and making sure that I always do as much as I can to achieve this.

How would you describe yourself as an individual?

I would describe myself as a friendly, approachable and talkative person.