Introducing Lorraine Hallett
12th August, 2019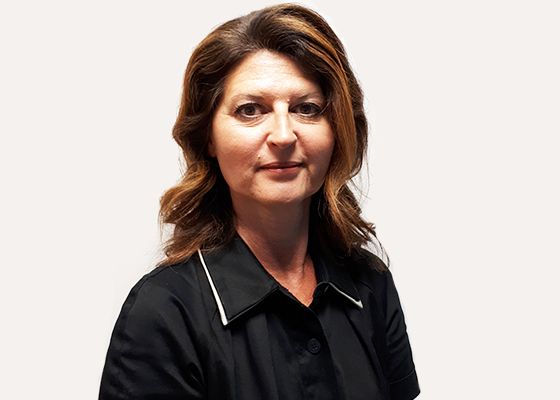 In May 2019, Lorraine joined our team as a Commercial Account Handler. With over 20 years' experience in broking and a passion for building and maintaining long-term relationships, we recently caught up with Lorraine to find out more about her approach to commercial insurance.
What does your role as a Commercial Account Handler involve?
In my role, I focus heavily on building relationships with insurers, colleagues and clients alike, as well as offering technical input to review clients' demands and needs. 
What first attracted you to Routen Chaplin as a company?
Based in Long Eaton, Routen Chaplin is a traditional broker with a strong local client base and this is something that really appealed to me. I had also worked alongside some of the staff here before and I was keen to renew these relationships.
What are the key skills that you bring to your role?
I would say that communication expertise is a key skill that I bring to my role. Blending over 20 years of broking experience with my strong interpersonal skills and client-centric approach, I strive to help our team to continually provide the highest levels of client services.
Since joining the team in May 2019, what has been your biggest accomplishment?
Being able to provide broking solutions that assist with retaining clients and ensuring we can continue to meet their unique and evolving needs.
What do you enjoy most about your work?
Its variety - there is a lot of problem solving and I am heavily involved in interacting with colleagues and insurers, which I really enjoy.
How would you describe the culture at Routen Chaplin?
Its open, honest and friendly. We all share a passion to provide our clients with high quality services that are consistent and long-term and that is a huge part of the culture at Routen Chaplin - it's also very supportive. 
What are you passionate about?
One of my key passions is being able to help people and working with precision and consistent accuracy. I am also passionate about my family and the countryside.
How do you like to spend your spare time?
I enjoy spending time with my family, and I also like to spend my spare time gardening, cooking and working on DIY projects.
What can clients expect to see from Routen Chaplin over the next year?
We will be consistent as ever, offering personable client services that are built on trust, accuracy and each client's unique needs. There will also be positive changes as a result of our ongoing investment in our IT platform.